Testing finished for Brazil client's steel wire reinforced PVC hose extruder machine
Views:52 Author:Mr. Evan - Jingda Plastic Hose Extruder Publish Time: 2020-09-23 Origin:weifang jingda plastic machinery co., ltd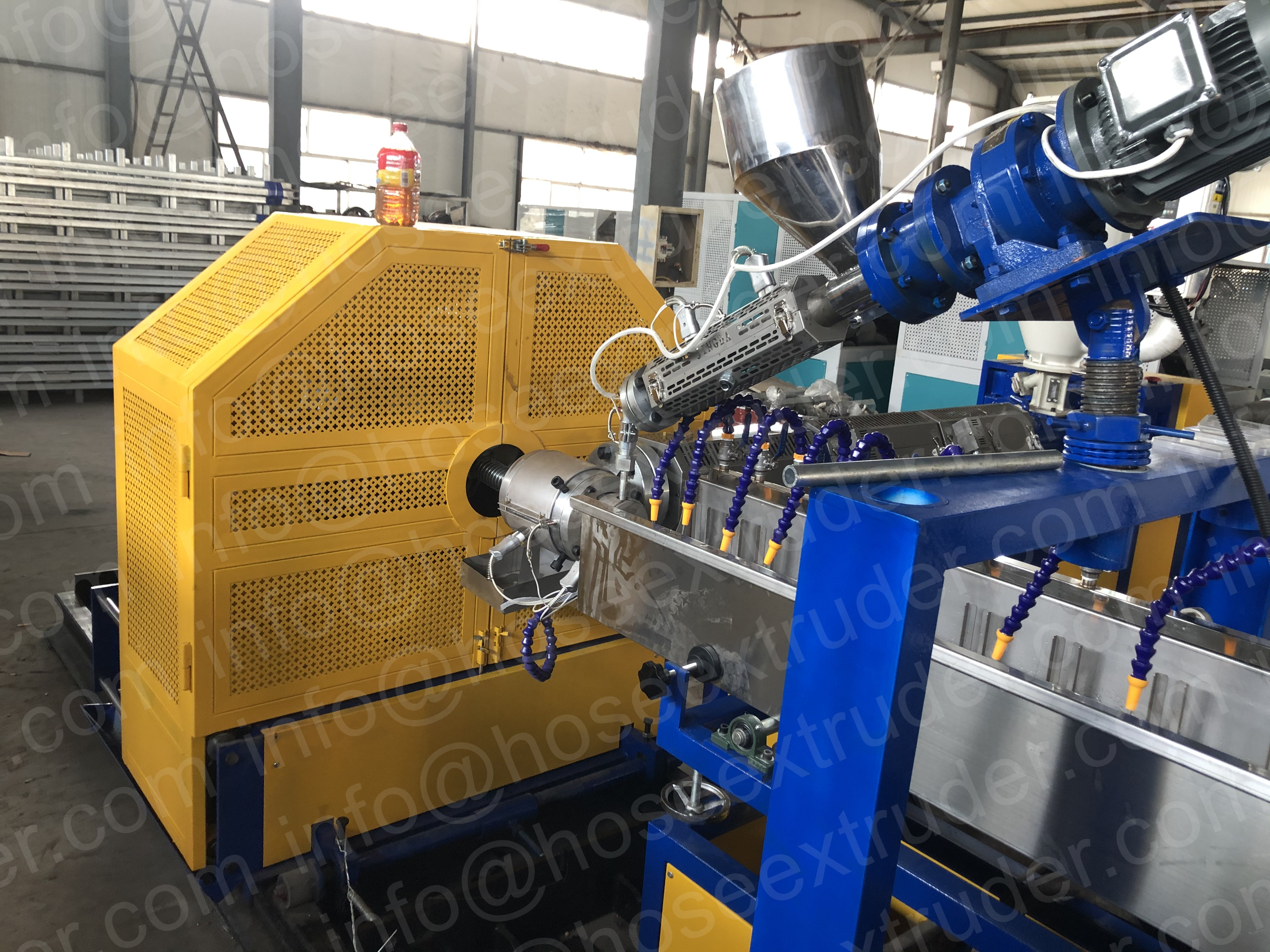 This line is for Brazil client.
Spring wire reinforced PVC hose extrusion line, consists of 65/30 extruder, steel wire winder, mold with tools, cooling tank and haul-off unit.
Esta linha é para cliente Brasil.
Linha de extrusão de mangueira de PVC reforçada com fio de mola, composta por extrusora 65/30, bobinadeira de fio de aço, molde com ferramentas, tanque de resfriamento e unidade transportadora.